Branding + web design for small businesses ready to stand out grow level up dream big
You have a vision, an impact to make. You're ready to stand out from the noise, be heard and be unforgettable. You deserve to have a brand and website that's as unique as you are, that attracts your dream clients and does the selling for you!
Struggling to develop a brand + web identity that is cohesive and memorable?
Constantly changing your brand fonts and colors because you haven't found branding that "just fits?"
Ready for a clean, modern website that showcases your unique value to your dream clients but don't know how to get started?
Wishing you had a website that could sell for you 24/7 even while you're asleep?
"Greater Heights Marketing did a phenomenal job with our rebrand and brand kit creation! She took the time to meet with me in person and really get to know the vision of what I wanted and then helped me create that. Not only did she give me lots of options to choose from at every step she was open to my criticism and willing to make the changes to make it perfect. Highly recommend this company for any rebranding projects!"
Kaylssa Safley
Founder, Licht & Honey
"Hailey was AMAZING. I was kind of high Maintenance since I'm very anal lol, but she was so patient with me and went above and beyond. She listened to all my concerns as well as drew inspiration from what I was trying to convey: and it was ON POINT!!!!! She always got back to my emails super fast and customer service was amazing. Here's my website if you want to check out her work!!!!…I believe she can do anything for any industry!!!"
Heather Claramunt
Owner, Heather James Imagery
"I had the opportunity to attend a workshop held by Greater Heights Marketing. Hailey was very professional and very helpful. She presented content and welcomed my many questions along the way. She showed me some very helpful techniques and tools to use to help market my small business. I would recommend anyone looking for marketing assistance to Greater Heights Marketing. I look forward to future workshops as well. Thank you!"
Amanda Ryan
Owner, Amanda Ryan Designs
"Hailey has an incredible work ethic…she not only meets deadlines, but also thinks ahead to the next steps and project needs. Hailey's designs are fun, engaging, and stay true to the brand of the organization she is representing. She takes time to research the projects she is supporting, making sure she understands the context for her designs and promotional materials."
Cara Van Sant
Director, Boise State Venture College
"Hailey did a great job of building me a website which fell in line with my expectations and gave me lots of recommendations and asked for feedback along the way. She also worked very quickly; I remember sending her the photos I wanted on my website and she had them integrated in the website by the next day. Overall, it was a very easy and fun time working with her and I would recommend her to anyone looking for a web designer!"
Jonah Prisament
Owner, Memento Media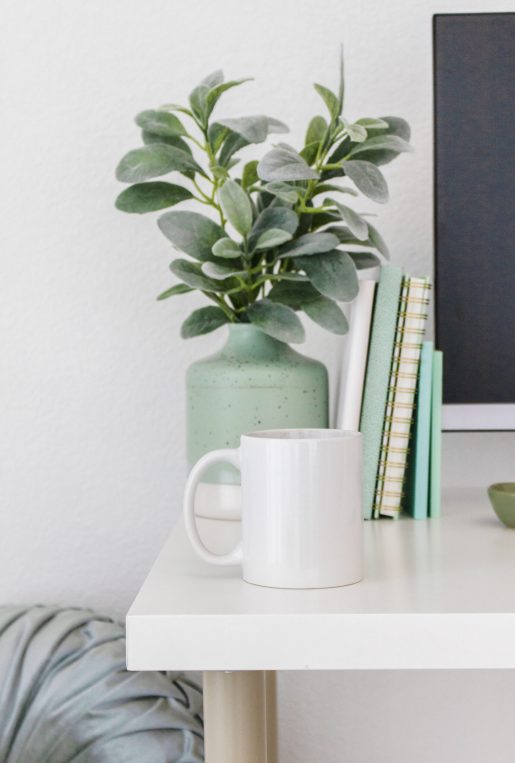 founder & marketing coach
When I'm not immersed in the world of design, you'll likely find me nose-deep in a romantic suspense novel. There's just something about a thrilling mystery intertwined with a touch of romance that keeps me flipping pages into the wee hours of the night. I also love playing my flute! There is a special kind of magic that comes from creating music, just like there is with crafting a brand that truly speaks to people.
In 2021, I combined my love for creativity and design to help small business owners like you soar to greater heights. Your dreams fuel my inspiration, and there's nothing more rewarding than turning your vision into a brand and website that's as unique as you are.
Your story deserves to be told
I believe in the power of small business owners to shape a brighter future. My mission is to help you navigate the complexities of branding and web design so you can focus on what you do best – changing lives and creating meaningful connections.
Through strategic branding and breathtaking web design, I empower small businesses to stand tall, express their unique stories, and conquer the digital landscape. My approach is holistic, weaving together creativity and strategy to create compelling brand narratives that resonate with hearts and minds.
make your mark in the digital world
Imagine this: cozy chats where we dive deep into your dreams for your business. No stuffy corporate vibes here – just real talk about what makes you and your business tick. We'll laugh, brainstorm, and turn those dreams into a strategic action plan that feels so you.
Your brand is more than just a logo or website; it's the heart and soul of your business. I will help you discover your unique voice, tell your story and create a brand that resonates with your audience on a personal level. Let's infuse your business with personality and make it truly unforgettable!