You are a small business owner who is passionate about your business and want it to succeed. You know that a professional website, strong, unforgettable branding and marketing are essential for growth, but you don't have the time or expertise to do it yourself. You're tired of playing small and you're ready to level up and make an impact! 
I understand the unique needs of small business owners. I know that you don't have a lot of time or money to waste. That's why I offer affordable and efficient services that are tailored to your specific needs. I help you navigate the complexities of branding and web design so you can focus on what you do best – changing lives and creating meaningful connections. I'm here to support you every step of the way!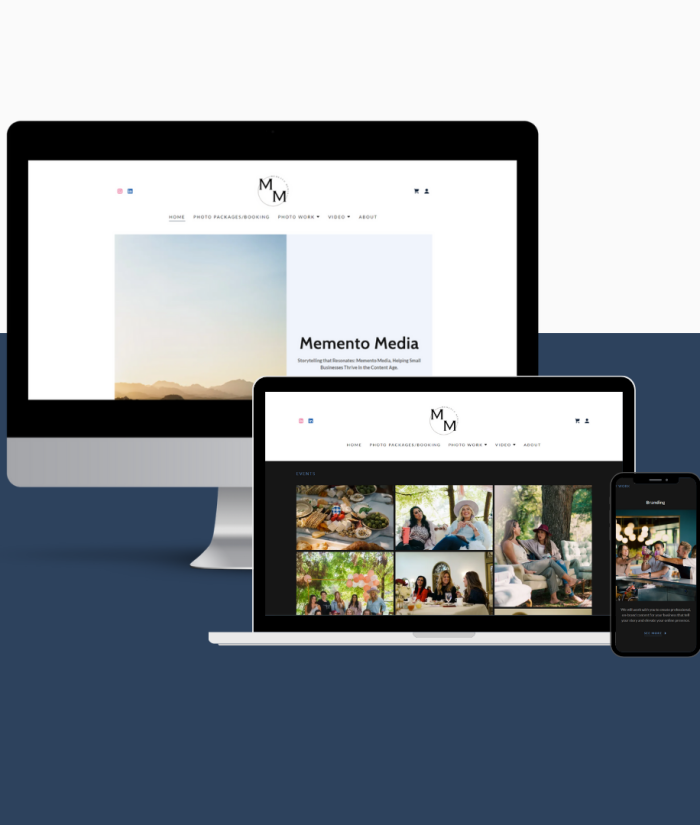 As a small business owner, you wear many hats, and juggling the demands of running your business can be overwhelming. But in today's digital world, a strong online presence is essential for reaching new customers and growing your business. That's where I come in.
I specialize in creating customized websites for small businesses using platforms like WordPress, Showit, Shopify, and Squarespace. I understand the unique challenges small businesses face, and I'm here to help you overcome those obstacles with a website that works for you.
Your brand is more than just your logo, colors and fonts. Your brand is what sets you apart from your competitors. It's what customers think of when they hear your business name. A strong brand can help you attract new customers, build trust, and increase sales!
Do you want to create a strong brand that will help you attract new customers and increase sales? I create unique and memorable logos, brand guides and marketing materials that reflect your brand identity, attract your dream clients and help you achieve your business goals.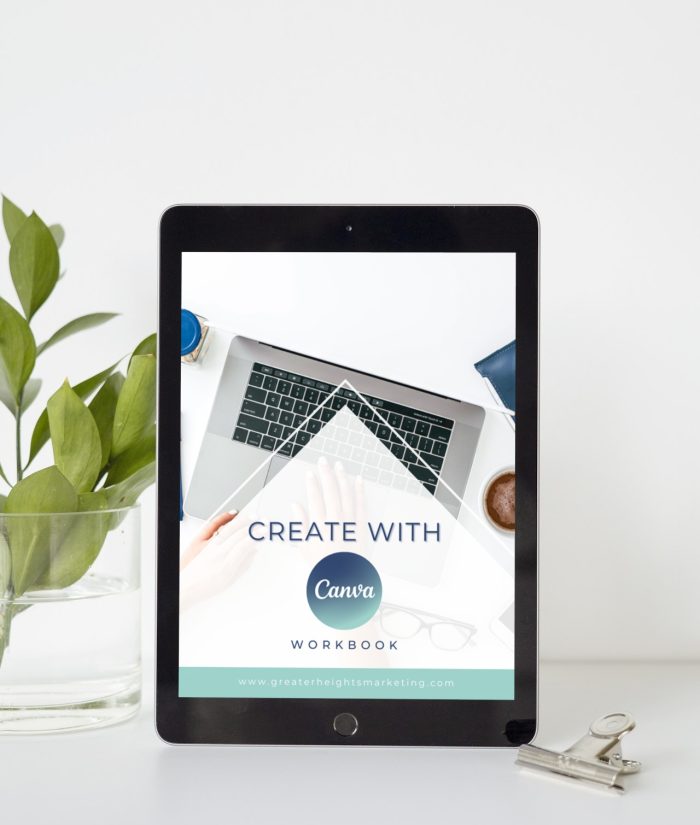 Are you a small business owner who wants to learn how to market your business yourself? If so, my DIY marketing workshops are for you!
I offer a variety of workshops on different topics, including: Create with Canva, Websites that Convert and Social Media 101. More workshops coming soon!
My workshops are designed to be hands-on and interactive. Each workshop is 2 hours long and comes with a free printed workbook. You'll learn from an experienced marketer and get the chance to practice your skills.
"Hailey was AMAZING. I was kind of high Maintenance since I'm very anal lol, but she was so patient with me and went above and beyond. She listened to all my concerns as well as drew inspiration from what I was trying to convey: and it was ON POINT!!!!! She always got back to my emails super fast and customer service was amazing. I believe she can do anything for any industry!!!"
Heather Claramunt
Owner, Heather James Imagery
"Greater Heights Marketing did a phenomenal job with our rebrand and brand kit creation! She took the time to meet with me in person and really get to know the vision of what I wanted and then helped me create that. Not only did she give me lots of options to choose from at every step she was open to my criticism and willing to make the changes to make it perfect. Highly recommend this company for any rebranding projects!"
Kalyssa Safley
Owner, Licht & Honey
"I had the opportunity to attend a workshop held by Greater Heights Marketing. Hailey was very professional and very helpful. She presented content and welcomed my many questions along the way. She showed me some very helpful techniques and tools to use to help market my small business. I would recommend anyone looking for marketing assistance to Greater Heights Marketing. I look forward to future workshops as well. Thank you!"
Amanda Ryan
Owner, Amanda Ryan Designs
Attract your dream clients
with branding and web design that resonates
Are you a small business owner who feels like you're constantly trying to catch up? You know you need a professional website, branding, and marketing to grow your business, but you don't have the time or expertise to do it yourself.
That's where I come in. I'm a web designer, branding expert, and marketing coach who specializes in helping small businesses succeed. I'll work with you to create a custom website, branding, and marketing strategy that will help you attract new customers, grow your revenue and level up! It's time to start dreaming big and stand out.